Window Material
We sell 3 types of clear vinyl window material. Our "roll vinyl" is least expensive but flexible and is available in 20 gauge and 30 gauge thickness. In our canvas shop, we use 20 gauge for porch enclosures and 30 gauge for enclosures on small run-abouts and pontoon boats. Crystal Clear is roll vinyl that has been pressed and polished for better clarity. Strataglass goes one step further with a polymer coating which makes this "glass" more restitant to scratches and UV damage. Both Crystal Clear and Strataglass are available in a thickness of 40 gauge and are flexible enough for roll-up "smiles" on enclosures.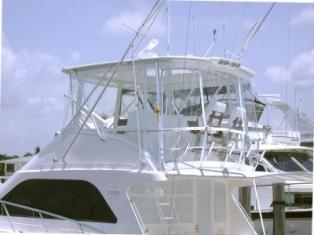 Strataglass

Clear vinyl with a polymer coating for scratch-resistance and UV protection for sustained clear visibility. .040 ga., sold in 54" X 111" sheets. Partial sheets available below.
---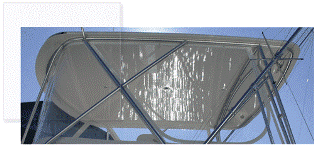 Crystal Clear 20/20, .040 ga.

Pressed and polished clear vinyl, .040 ga. Sold in 54" x 111" sheets. Partial sheets sold below.
---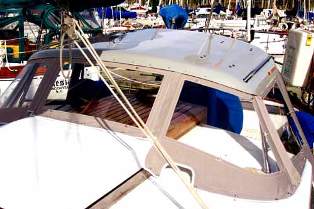 Strataglass & Crystal Clear 20/20, partial sheet

Strataglass and Crystal Clear 20/20 are sold here in partial sheets, 54" wide by one foot incriments.
---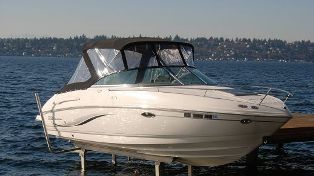 Clear Roll Vinyl

Available in .020 and .030 ga. Sold by the linear yard, 54" wide.
---