Lift-the-Dot Fasteners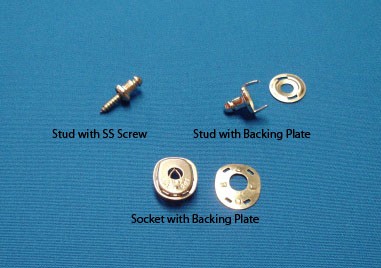 Lift-the-Dot Fasteners

Nickel plated brass. Sold in packs of 5 or 100 below. Use long prong sockets when installing into extra thick layers of fabric.
---
Lift-the-Dot Fasteners, 100 pack

Same as above, sold here in packs of 100.
---
Lift-the-Dot Cutters

Holes and prongs for Lift-the-Dot Fasteners can be cut with an Exacto knife, but these professional cutters make the job considerably faster and easier.
---
Cutting Pad

Keep your cutting tools sharp by using this 5" x 5" x 1/2" cutting pad. Made of resilient vinyl plastic.
---