One ditty bag qualifies for $3.00 shipping.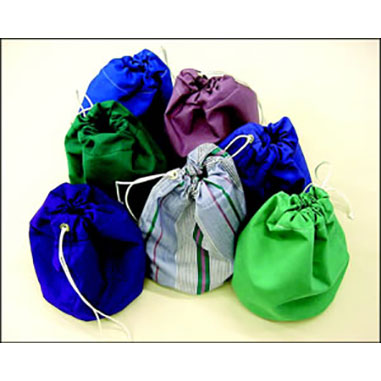 According to Wiktionary, a ditty bag is defined as, "A sailor's small bag to hold thread, needles, tape, etc.; a housewife." I didn't know the part about the housewife.

A ditty bag's usefulness is not necessarily limited to sewing items, of course. I have several around the boat that I use for toiletries, small stuff, clothes pins. I carry my lunch to work in one.

Ditty bags can be made from any number of fabrics, from spinnaker cloth to cotton duck. Here in our canvas shop we make them mostly out of Sunbrella scraps. To place an order for one (or more) click here. Or, if you'd like to make one yourself, click here for sewing instructions. They are easy and fun to make. (I call it recreational sewing.) If you're new to sewing, making 2 or 3 ditty bags will help you gain confidence to go on to bigger projects. You'll be the envy of the dock!

By the way, an order of one ditty bag qualifies for $3.00 shipping by First Class Mail. We'll even send you a tracking number.

And, if you have the other kind of housewife, I'm sure you know better than to refer to them as a bag.

Jean Carroll

P. S. Remember we are still offering free shipping on orders of $100 or more to US addresses!